Eric A. Elster, MD, FACS, FRCSEng (Hon.),CAPT, MC, USN (Ret.)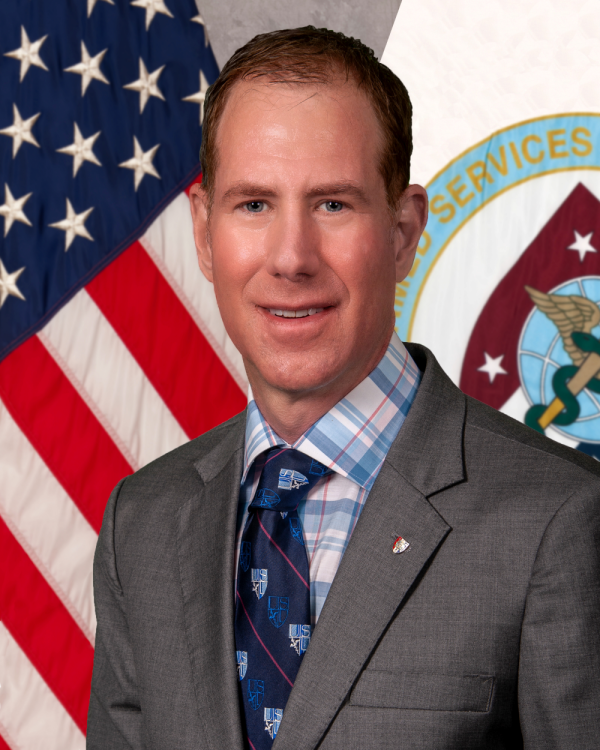 Eric A. Elster, MD, FACS, FRCSEng (Hon.),CAPT, MC, USN (Ret.)
CAPT (Dr.) Eric Elster received his undergraduate and medical school degrees from the University of South Florida in Tampa as a recipient of the U.S. Navy's Health Professions Scholarship Program. Upon graduation, Dr. Elster completed a general surgery residency at the National Naval Medical Center in Bethesda, MD. During Operation Iraqi Freedom, Dr. Elster served as ship's surgeon aboard the USS Kitty Hawk while stationed in the Persian Gulf. Upon returning, Dr. Elster completed a solid organ transplantation fellowship at the National Institutes of Health. CAPT Elster now serves as the first Norman M. Rich Professor and third Chairman of the Department of Surgery at the Uniformed Services University of the Health Sciences. Dr. Elster was recently deployed as a surgeon and Director of Surgical Services at the NATO Role 3 Military Medical Unit in Kandahar, Afghanistan. He is a member of numerous organizations including a fellow of the American College of Surgeons, Society of University Surgeons, American Society of Transplant Surgeons, and Honorary Fellow of the Royal College of Surgeons of England, and has published more than 100 scientific manuscripts and received numerous research grants.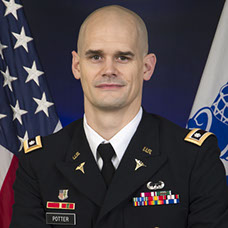 Vice Chair (Research) & Associate Professor of Surgery, Uniformed Services University, Bethesda, MD
LTC Benjamin "Kyle" Potter is a Deputy Director of SC2i. Dr Potter is an Honor graduate of the United States Military Academy at West Point and an Alpha Omega Alpha graduate of the University of Chicago, Pritzker School of Medicine. He completed his orthopaedic surgery residency at the former Walter Reed Army Medical Center and a musculoskeletal oncology fellowship at the University of Miami. LTC Potter deployed to Afghanistan in 2011, serving as the Chief Orthopaedic Surgeon for the Task Force 115 Combat Support Hospital, Camp Dwyer, Helmand Province. In addition to his SC2i duties, Dr. Potter currently serves as the Vice Chair (Research) & Associate Professor in the Department of Surgery at the Uniformed Services University. He is also the Chief Orthopaedic Surgeon for the Amputee Program and the Director of Musculoskeletal Oncology at WRNMMC, and a musculoskeletal oncology consultant for the NCI/NHLBI at the NIH. Dr. Potter serves on numerous orthopaedic journal editorial boards and has published over 100 peer-reviewed manuscripts. In addition to stated goals of the SC2i program, his other personal research interests include amputation surgery, heterotopic ossification, and the management of primary and metastatic disease of bone.
Allan D. Kirk, MD, PHD, FACS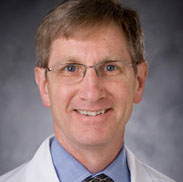 Allan D. Kirk, MD, PHD, FACS
Chairman, Department of Surgery, Duke University School of Medicine
Surgeon-in-Chief, Duke University Health System
Allan D. Kirk, MD, PhD is the Chairman of Surgery at Duke University and the Surgeon-in-Chief of the Duke University Health System. He is a practicing kidney and pancreas transplant surgeon and is a recognized authority in organ transplantation and its related immunology. He is the Editor-in-Chief of the American Journal of Transplantation and maintains an active basic research and clinical trial portfolio with a scientific bibliography of over 200 original manuscripts. His interests include the fundamental relationships between injury, critical illness and immune function and is a founding investigator of the SC2i. He currently serves as the Principal Investigator for the SC2i at Duke University and oversees the SC2i's civilian investigative partnerships.
Timothy G. Buchman, PHD, MD, FACS, FCCP, MCCM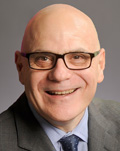 Timothy G. Buchman, PHD, MD, FACS, FCCP, MCCM
Professor of Surgery, Emory University School of Medicine
Dr. Buchman is the founding director of the Emory's Critical Care Center, which integrates throughout the Emory Healthcare system. The Center assembles clinicians, teachers and investigators from diverse disciplines to deliver the Right Care, Right Now, Every Time. Dr. Buchman is past president of the Shock Society, the Society for Complex Acute Illness and the Society of Critical Care Medicine, the latter being the largest organization of critical care professionals worldwide.
Before joining Emory, he served as the Edison Professor of Surgery and Director of Acute and Critical Care Surgery at Washington University in St. Louis. Prior to his 15 years on the faculty at Washington University, Dr. Buchman directed the surgical intensive care unit and founded the trauma service at Johns Hopkins Hospital in Baltimore, where he completed his surgical training.
Dr. Buchman's research has spanned the bench-to-bedside continuum, including NIH-funded studies of physiological dynamics; of patient monitoring; of the genetics of sepsis and of ICU end-of-life care. His current activity focuses on promoting situation awareness and using predictive analytics in critical care to achieve better health, better care and lower costs.
Christopher J. Dente, MD, FACS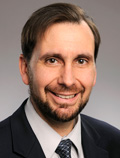 Christopher J. Dente, MD, FACS
Professor of Surgery, Trauma/Surgical Critical Care at Grady Memorial Hospital, Department of Surgery, Emory University School of Medicine
Having completed surgical residency at Wayne State University in 2002 and Surgical Critical Care training at Emory in 2004 and achieving board certification in both specialties, Dr. Dente has been on Emory's faculty at Grady Memorial Hospital since 2004.  While he maintains a very active clinical practice in trauma and general surgery at Atlanta's premier level I trauma centers, he has also published multiple manuscripts on a variety of topics in acute care surgery and trauma, with a recent focus on the design and implementation of a Massive Transfusion Protocol. He maintains a national presence as the Vice Chair of the American Association for Surgery of Trauma's Acute Care Surgery Committee and the chair of the Georgia Chapter of the American College of Surgeons.
Scientific Director and Assistant Professor
Dr. Seth Schobel is the Scientific Director for the SC2i and an Assistant Professor in the Department of Surgery.  He received his MS (Johns Hopkins University) and PhD (University of Maryland, College Park) in Bioinformatics, Computational Biology and Genomics, and has a background is in Cell Biology and Molecular Genetics; his research interests include host-pathogen interactions, virology, immunology, systems biology, data science, machine learning, and biostatistics. Dr. Schobel is currently working to better understand the molecular and regulatory underpinnings of wound healing and tissue regeneration, as well as how microbial interactions influence the healing process. As Scientific Director of the SC2i, Dr. Schobel has been utilizing his skills in bioinformatics and data science to develop a cloud computing environment that enables big data interrogations of the aforementioned systems; in collaboration with the SC2i, Dr. Schobel utilizes various Machine Learning approaches to further operationalize this data into Clinical Decisions Support Tools within real-world clinical workflows in order to increase the fidelity of clinical decisions.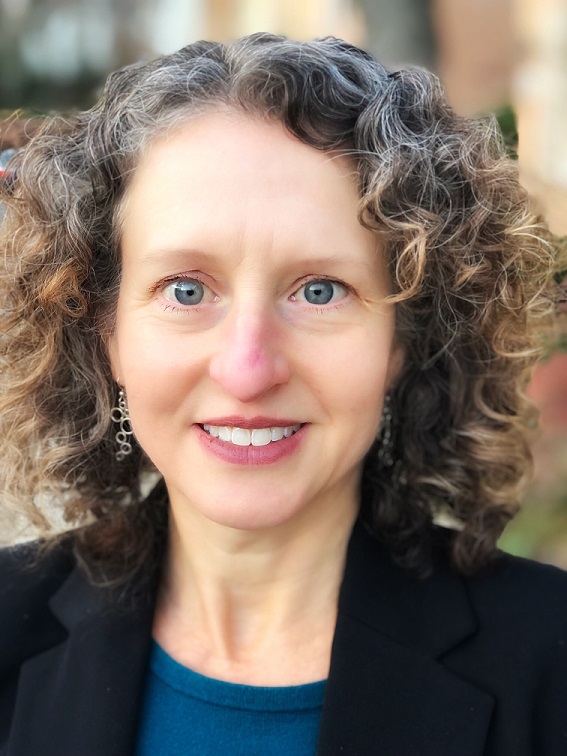 Operations and Finance Director
Susan Moss is the Operations and Finance Director for the SC2i. She is a Certified Public Accountant who has experience in audit, tax, for-profit and nonprofit sectors. Her career in grants administration began with HJF 20 years ago. Starting out working in corporate Headquarters, she moved to South Africa for 6 years, assisting in the opening of an office and managing the finances of a NIAID sponsored award. More recent efforts include management within the USU Department of Psychiatry. She enjoys the relationships she's formed throughout the Foundation and University over the years, and volunteers to assist other departments whenever possible. As Operations and Finance Director, she is dedicated to applying the strategies learned from Cornell University's Executive Leadership Course to strive for organizational and leadership excellence. She enjoys mentoring, training, and uplifting staff, and stays well versed in federal government cost principles and requirements to ensure proper award administration.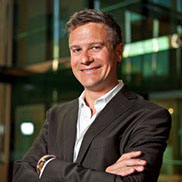 Director of Commercialization
Founder and Chief Executive Officer of DecisionQ Corporation
Todd A. Radano is the Founder and Chief Executive Officer of DecisionQ Corporation and serves as the Chief Technology Officer for the Surgical Critical Care Initiative. Founded almost two decades ago, under Mr. Radano's leadership DecisionQ has applied its expertise in machine learning to deliver precision risk stratification products across many industries. Among its diverse clients are various members of the U.S. Department of Defense health services organizations and private sector firms such as AstraZeneca, Genentech, Nestlé, and Roche Molecular Systems. As DecisionQ's CEO Mr. Radano provides technical guidance to the DecisionQ staff in their role as a member of the SC2i consortium. He has also led SC2i's efforts to commercialize its digital health products, the first of which, concerning invasive fungal infection, has been deployed with the U.S. Department of Defense.  He was previously the Chief Technology Officer for Instancia Corporation, a model-based computing company in California, and for Downey Communications, a company focused on point of sale mass analytics in Maryland. Earlier he was a partner and the entrepreneur-in-residence at the venture capital firm, Accelerant Partners.